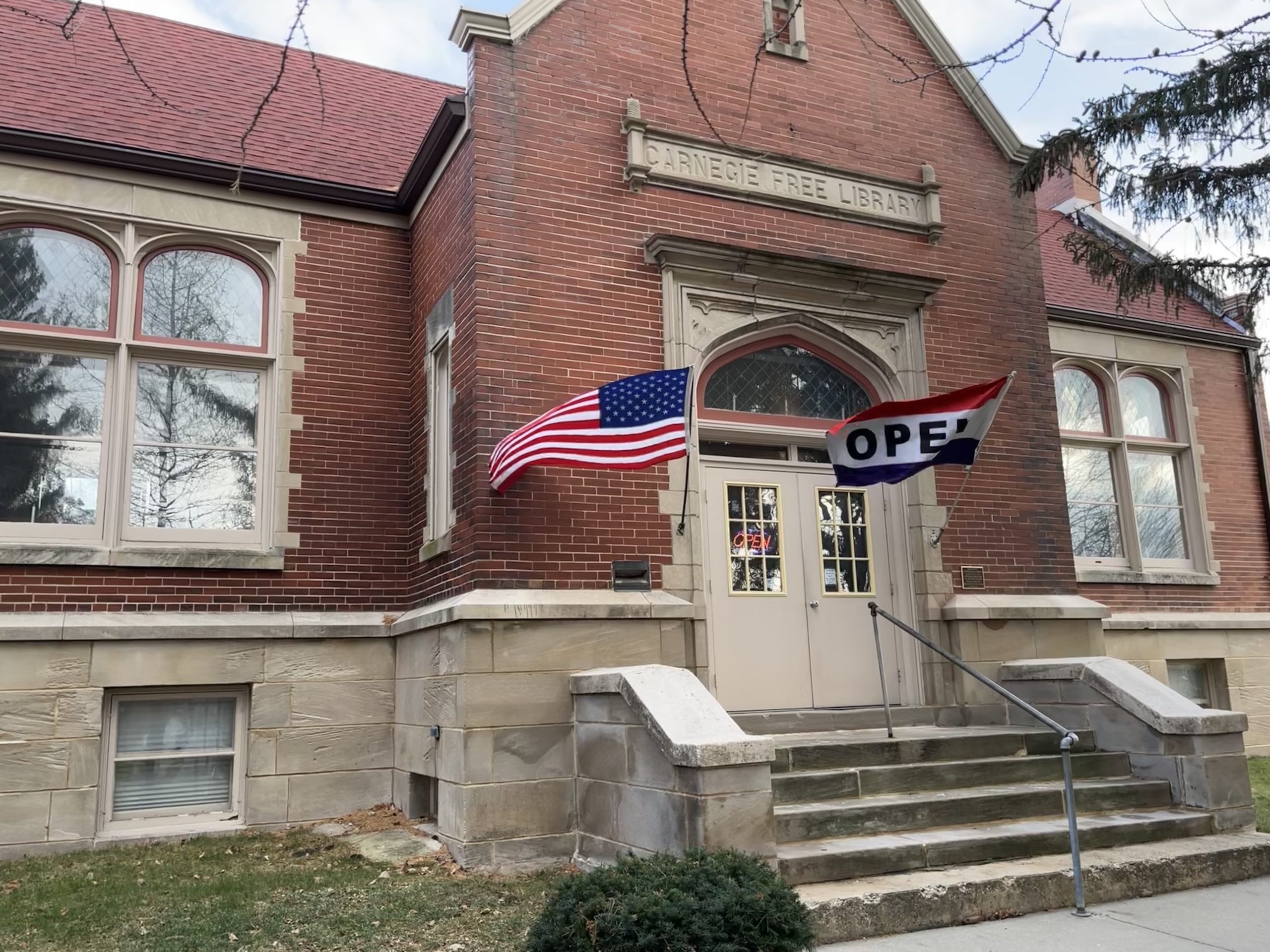 The museums (both main museum and Darlington Depot) are open to the public free of charge. There are regular operating hours but both can be opened by request. Do not hesitate to contact us if you need access beyond posted hours. To request additional access, call 608-776-8340 at least two business days in advance of your visit. Contact US
School field trips: We can customize the experience to area of study and grade level. The society has grant funding to cover transportation costs for schools.
HISTORICAL & GENEALOGY SOCIETY MUSEUM & ARCHIVES
525 Park Place (Main St.) Darlington, WI. 53530
(608) 776-8340
Location – The "Old" Carnegie Free Library building, which faces Veterans Park on Main street, next door to the "New" Johnson Public Library which faces E Catherine St. There is ample parking on all four sides — street parking to the north, south and west of the park, and city parking lots on both E Catherine St. and Wells St.
Access – Built in 1905, and listed on the National Register of Historic Places in 2022, the building is not "ADA Compliant." However there is stair-less access. The lower level can be reached by a ramp with railing from the side entrance, and the upper level, by a powered chair lift. All entrances are served by paved city sidewalks.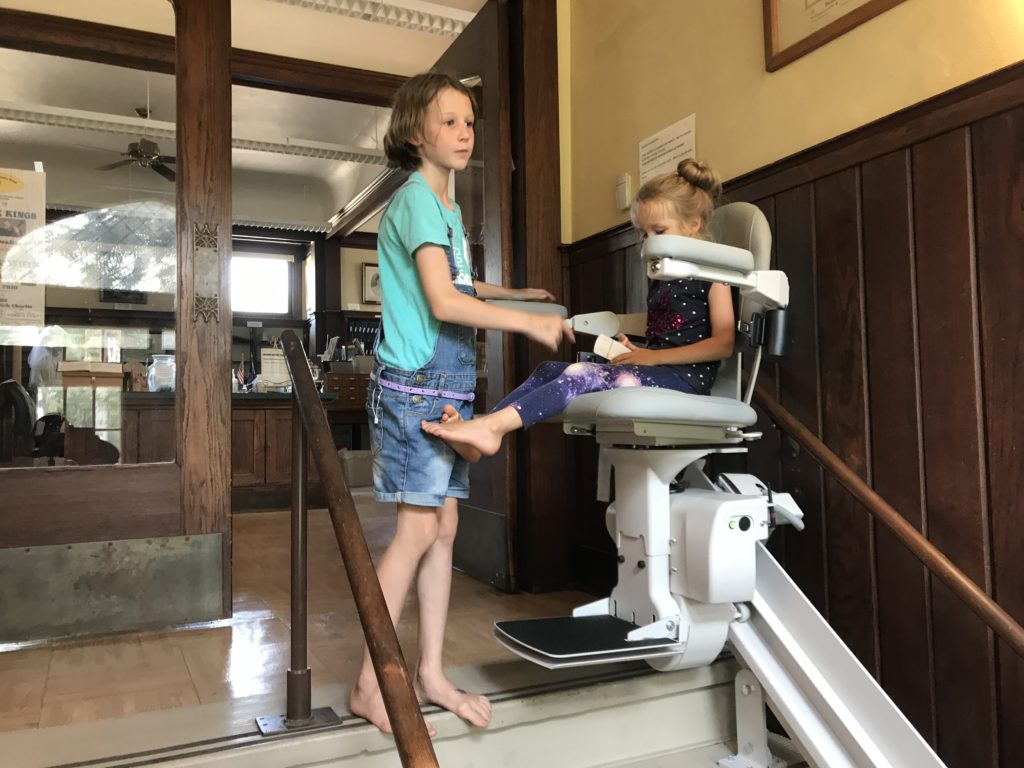 History – The Andrew Carnegie Free Library was built in 1905 and remained in use as a library until the new library building was completed in 2000.  Purchased by the Historical Society it remains to this day a library with the original bookshelves intact. Anyone interested in Carnegie Libraries is encouraged to visit. The building has been modernized through the years with regard to lighting, heat, and floor coverings.  The community room in the lower level became the children's library in the 1980's. That space was renovated to become a display room and large meeting space (resembling 1900's décor) in 2019.  The building was listed on the National Register of Historic Places in 2022 with the help of the State of Wisconsin Historical Society and grant funding available to non-profit organizations.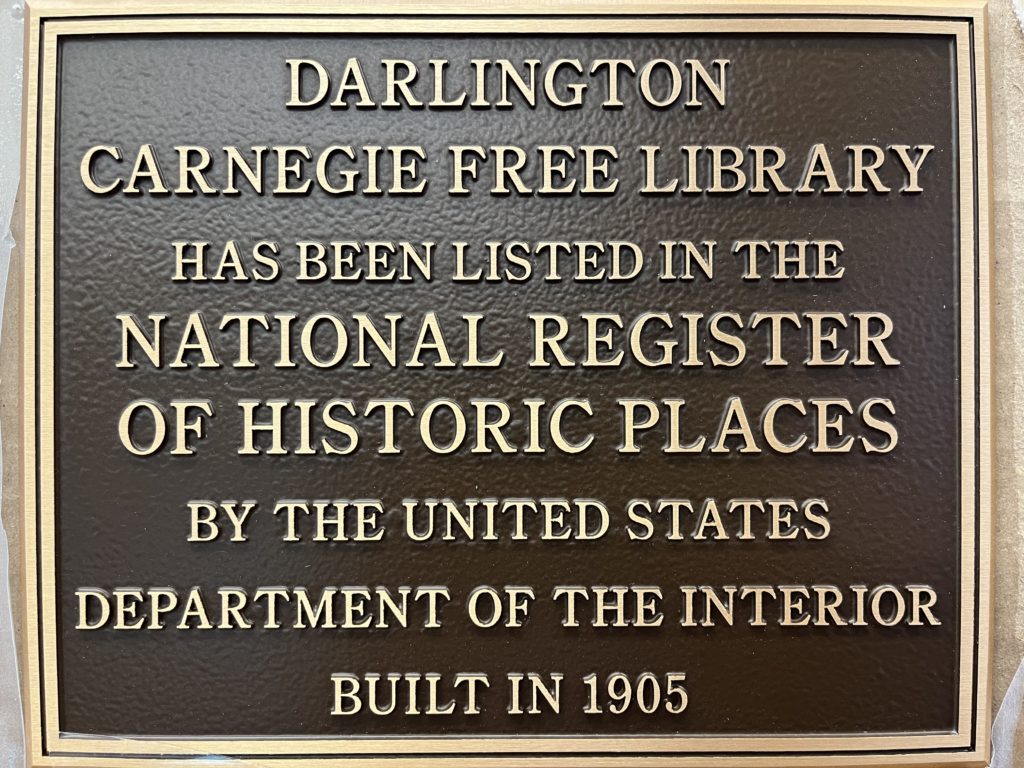 Hours – 1 to 4 pm, M-F although staff is generally on site with the "open" sign lit by 11:00 am. Look for the "open" sign or call ahead to be certain, if finding us closed will be inconvenient. If other hours are desired call ahead to make arrangements.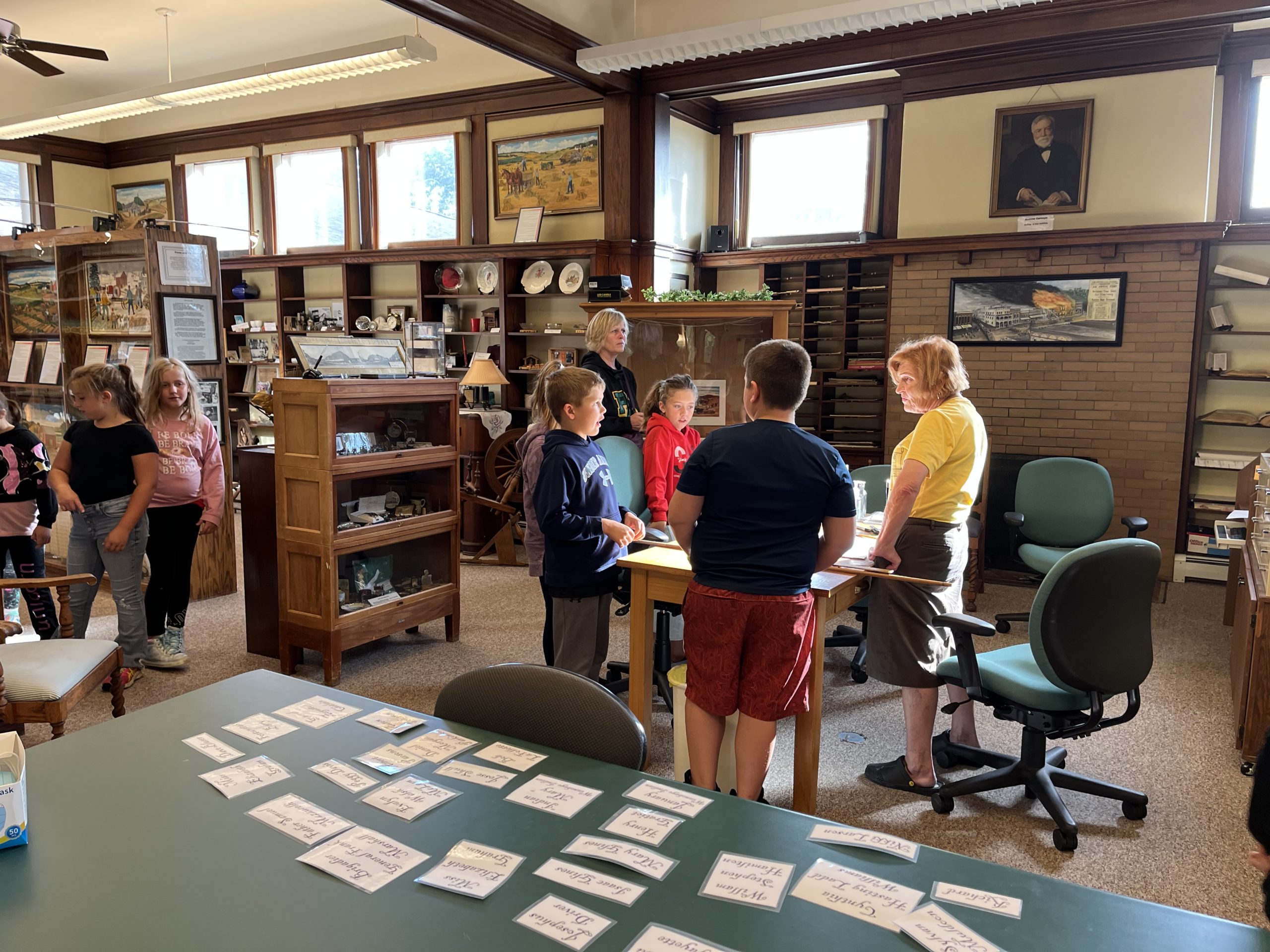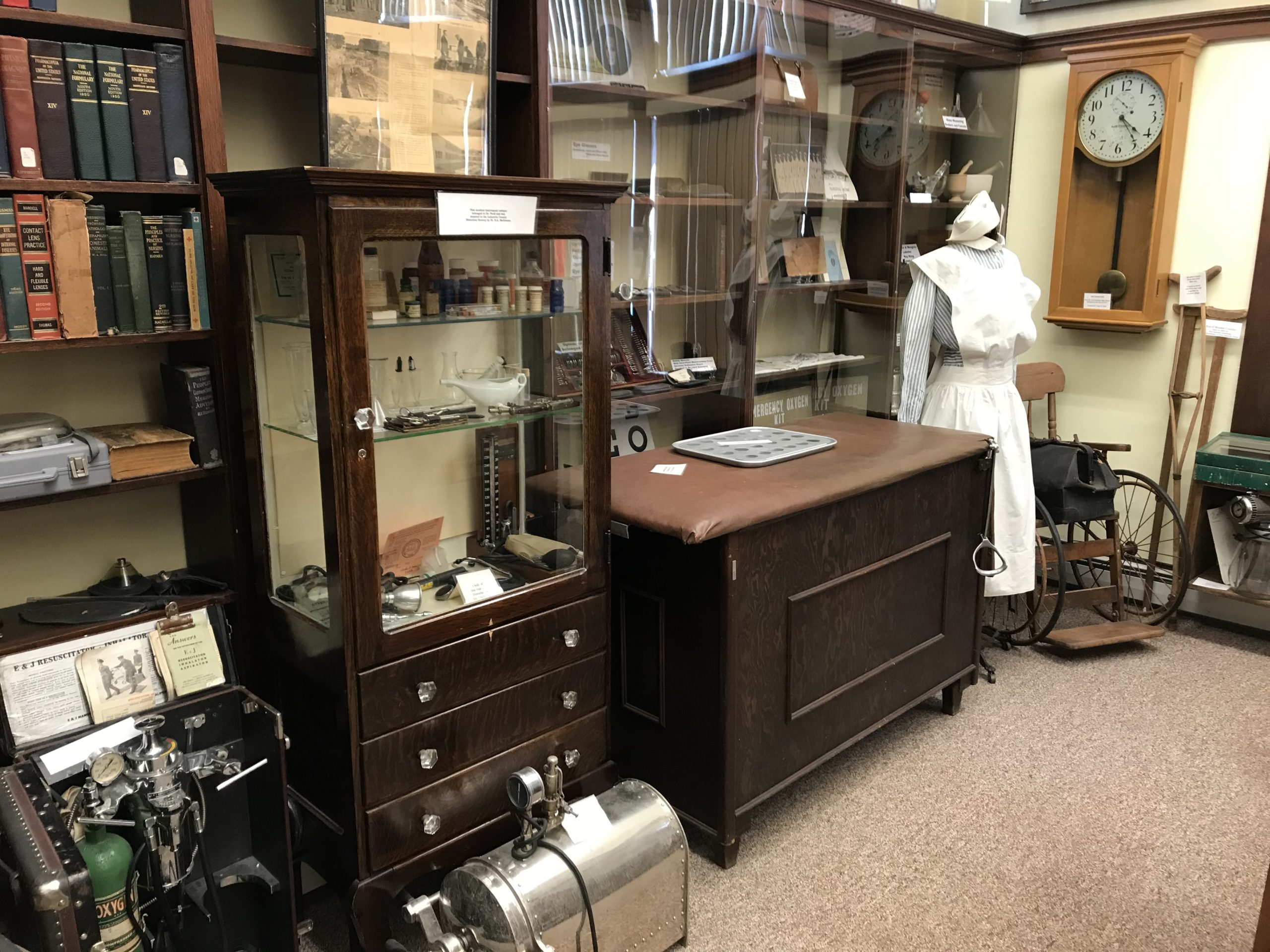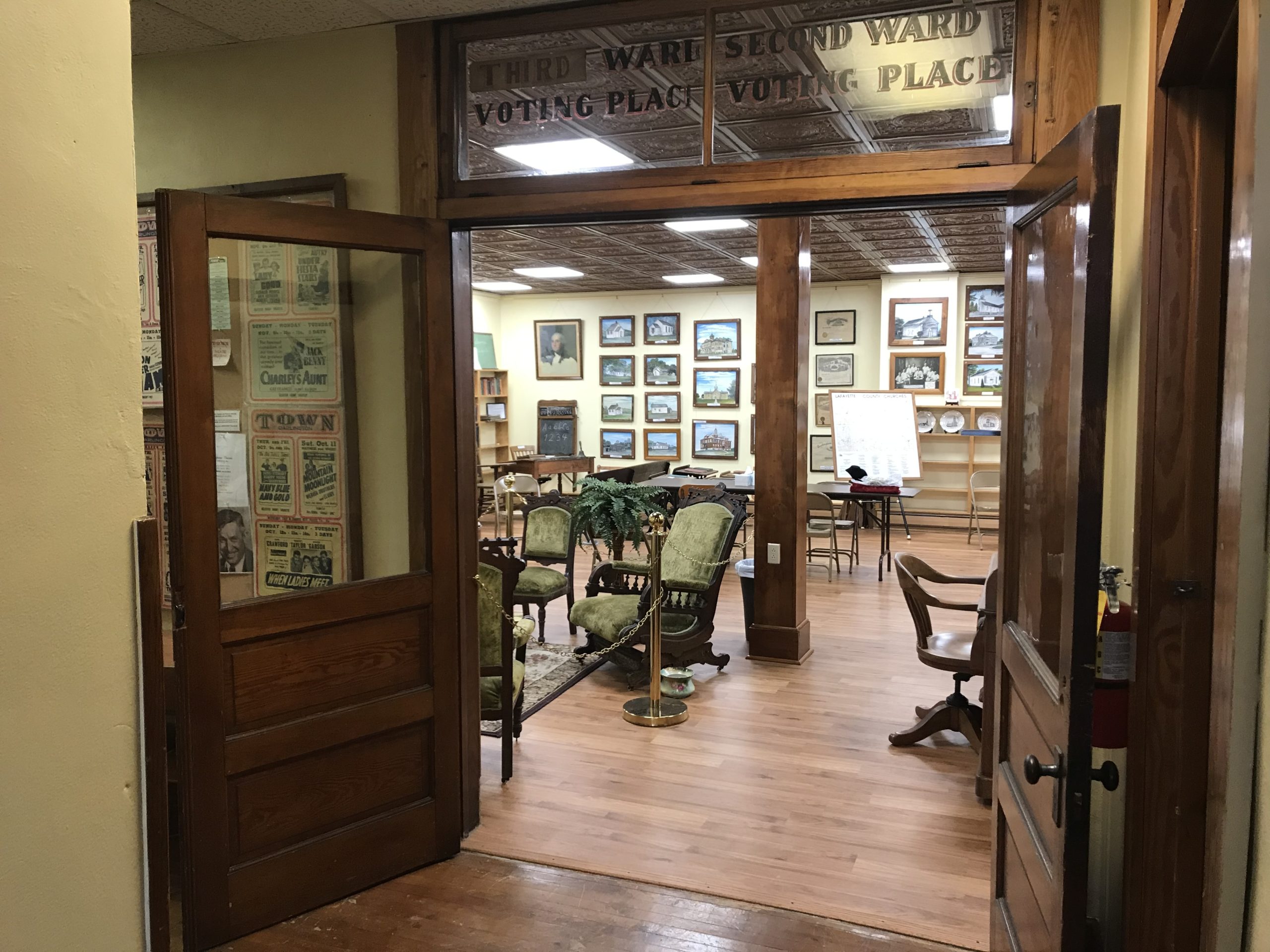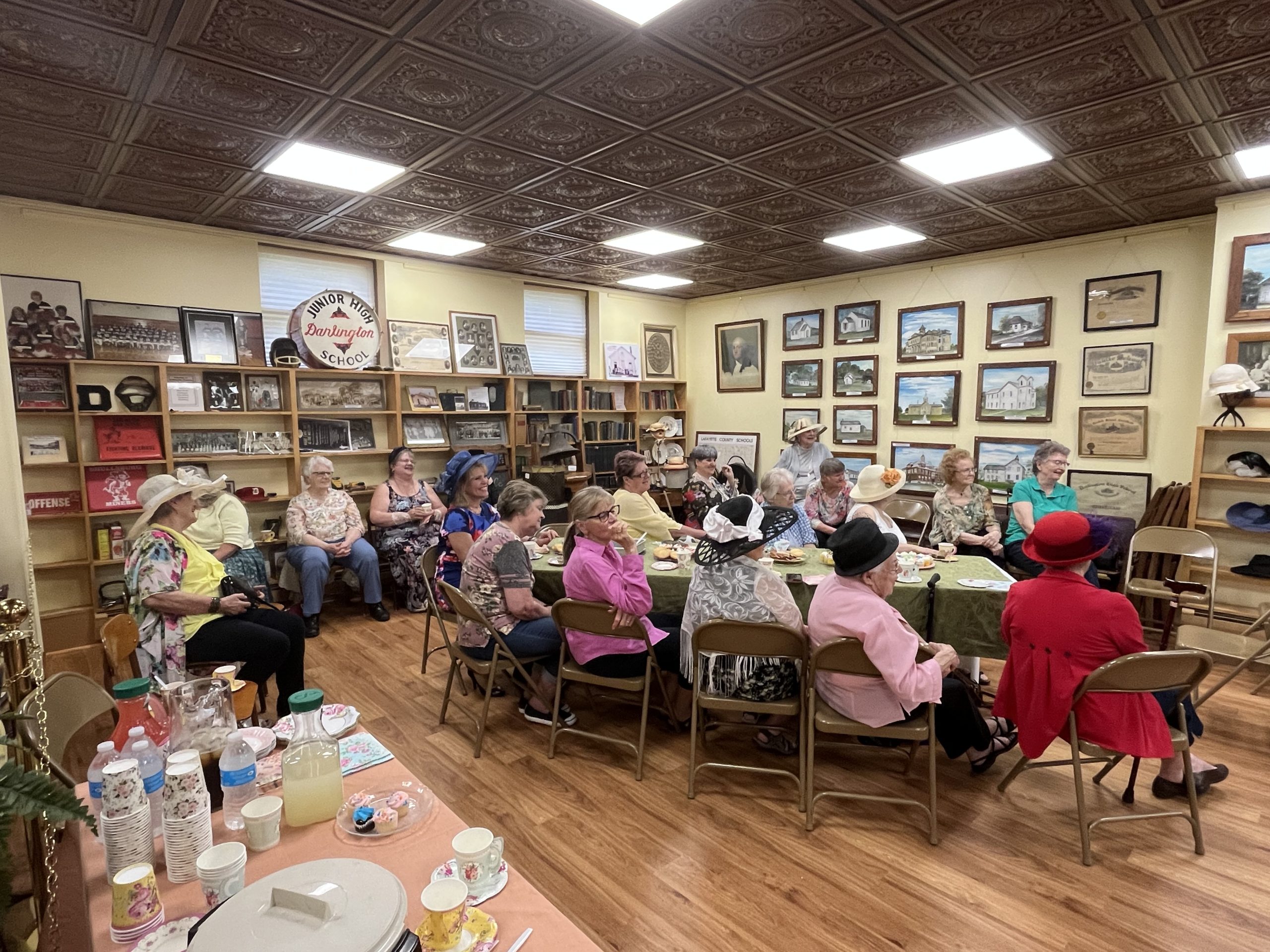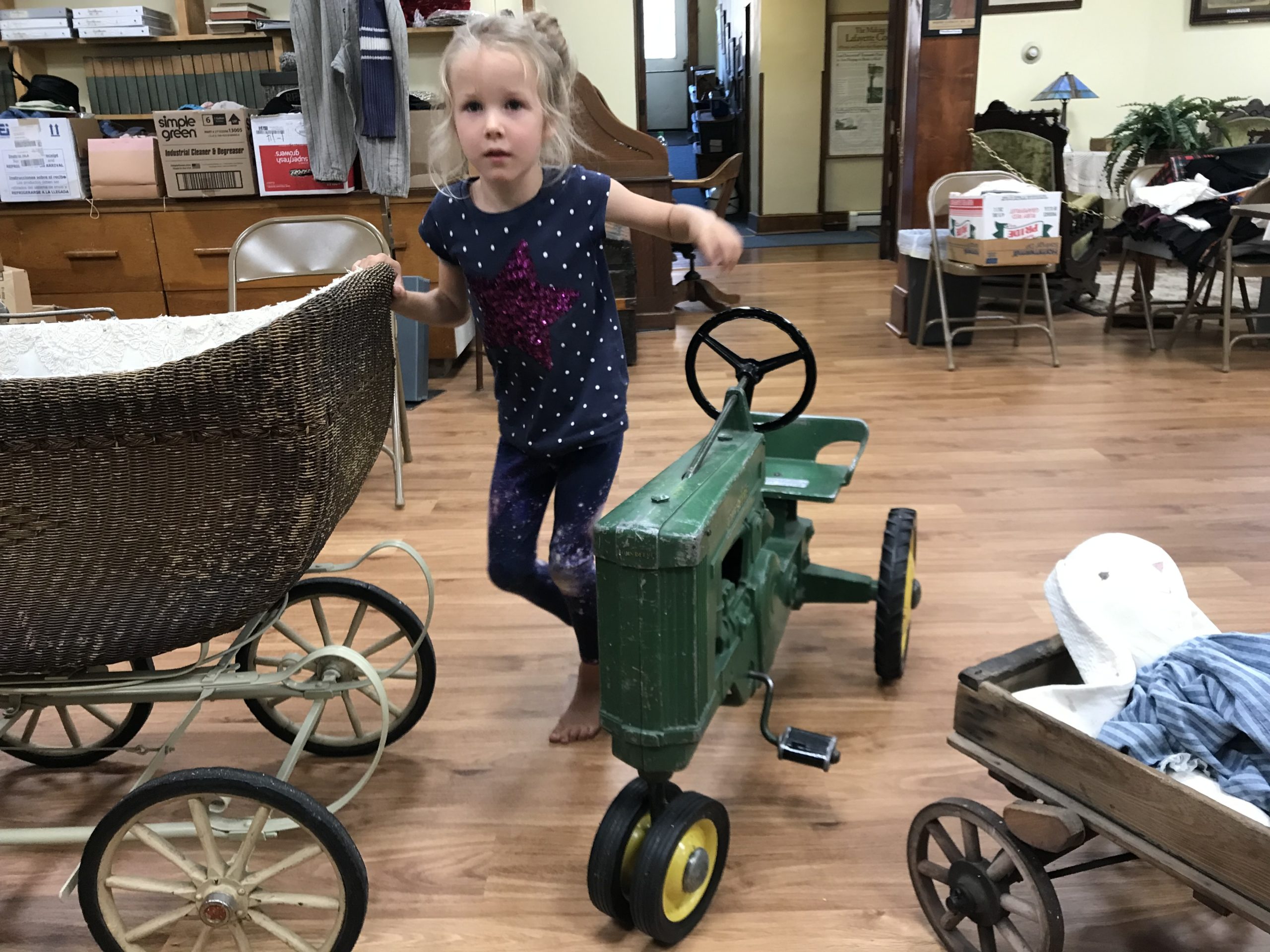 Inside –
Artifact displays on every aspect of county history including home, school, church, business, military, clothing, household items, uniforms, toys, tools and more. Displays are frequently changed to showcase various topics, or time periods.
14 original oil paintings by renowned artist Laverne Kammerude, portraits of persons significant to the county, original paintings by Florence Bennett, Frank H Engebretson, Jim Jacobson and others
Historical Archives including indexed records of people places and events. Extensive collection of books on the history of the county and its communities, and businesses. Plat books and a wide variety of maps, county and school records. Archives
Genealogy Archives include a vast collection of family trees and family histories, birth, death, and marriage indexes, cemetery records and obituaries. Genealogy
Photo Archives include historical photos of people places and events
Office Machines – our books don't leave the premises but our scanner and copier can be used to preserve your research for a small fee.
Group meeting space available to the public by request
Museum Shop – Many books and other items for sale including large and small prints of Kammerude paintings, and painting of County Courthouse. SHOP